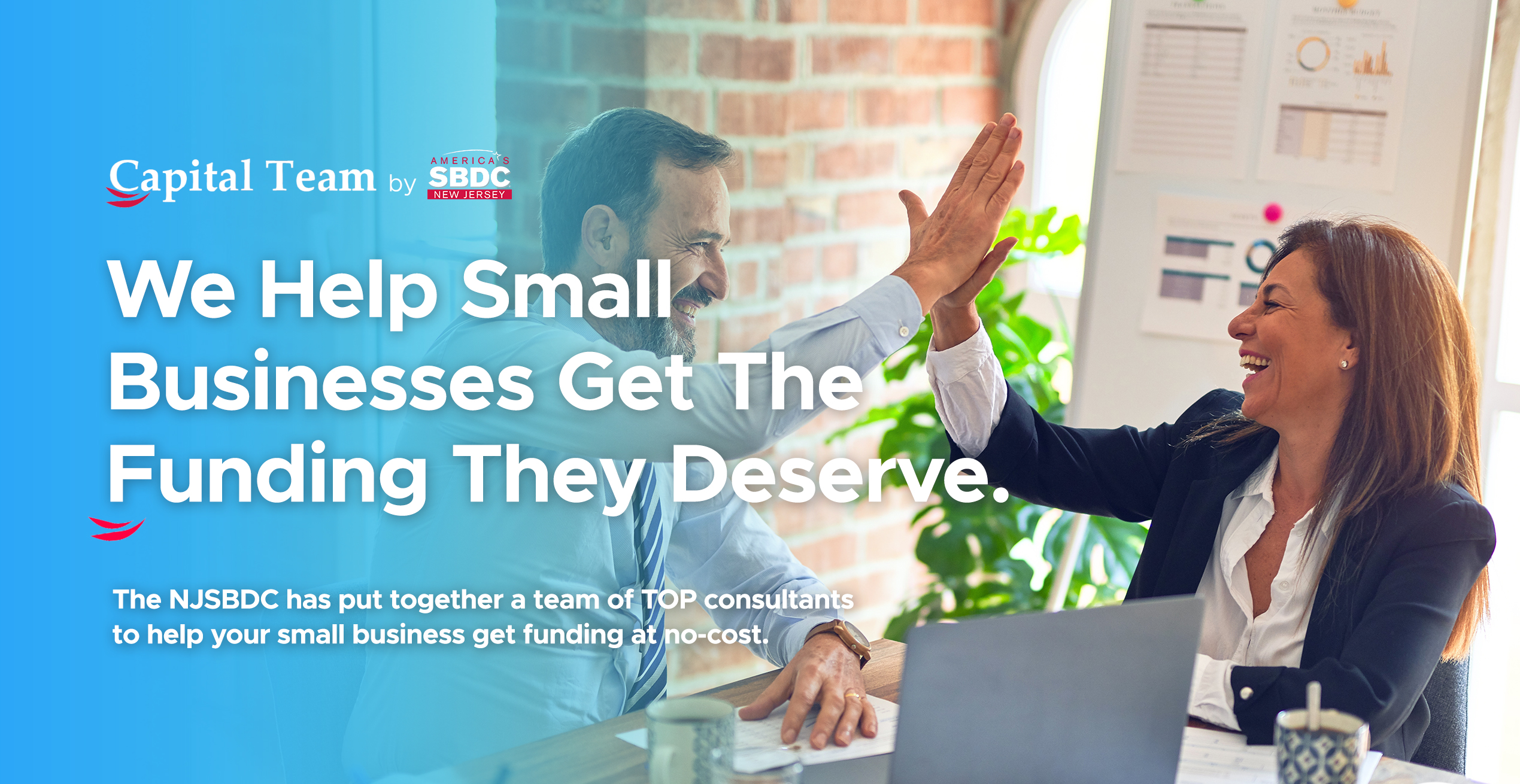 What is the Capital Team?
Among the many $0 services and resources the New Jersey Small Business Development Centers Network provides. In July 2021, the NJSBDC put together a team of TOP consultants to get your small business funding.
We provide guidance in finding, applying, & getting approved for funding. Including PPP, EIDL, SBA Loans, & More. 
The Capital Team has:
100+ years of collective experience
10,000+ Small Businesses Helped
Over $1B in Funding Secured
We'll help you:
Finding Funding Programs
Business Plan Guidance
Financial Plan Guidance
Application Guidance
Who it's for:
MUST be at least 2 years or more in business
Note: If your business does NOT have 2+ years, you can find general business assistance from your local NJSBDC center at njsbdc.com/request-counseling
We've Helped 130+ Small Business Owners Get Funding Since July 2021
"I just wanted to let you know that I spoke to a Capital Team consultant, and he was extremely professional and helpful. Also, I wanted to thank you from the bottom of my heart. It means a lot, so thank you!"
"I spoke to a Capital Team consultant, and he was extremely helpful. The service provided to me was wonderful and fantastic. I appreciate the help!"
"Capital Team, Thank you for your quick response, and thanks a million for your assistance in these extremely difficult times"
Frequently Asked Questions
Click Below To Get Help With Funding You Deserve.
Note: If your business does NOT have 2+ years, you can find general business assistance from your local NJSBDC center at njsbdc.com/request-counseling