Back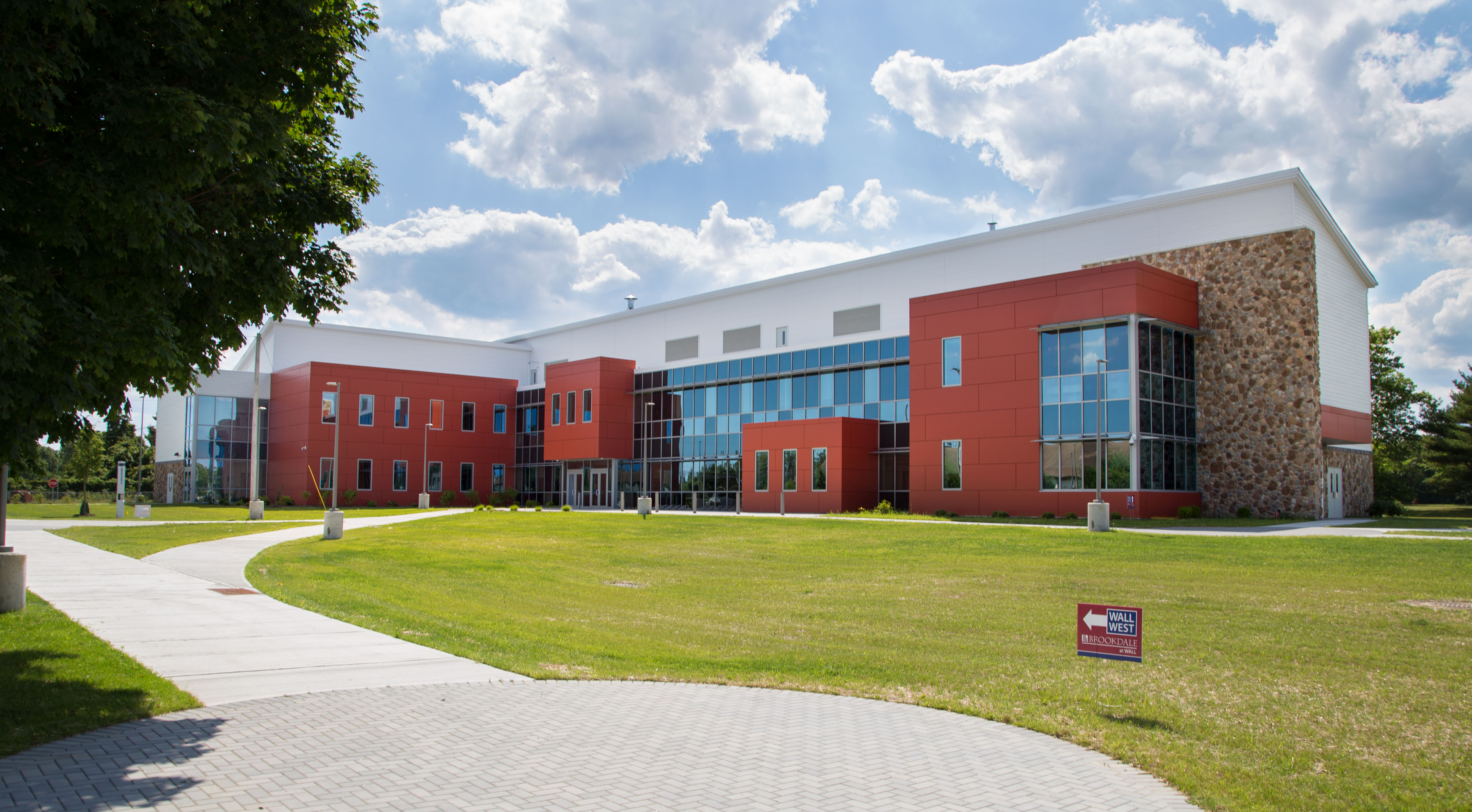 NJSBDC at Brookdale Community College
(Monmouth and Ocean Counties)
About Us
The Small Business Development Center (Monmouth/Ocean SBDC) at Brookdale Community College, established in 1979, is part of a national network of university/college based centers that provide comprehensive counseling to small business and educational opportunities to small business owners and potential business owners.
By linking resources of the U.S. Small Business Administration (SBA), the New Jersey Department of Commerce and Economic Development and the private sector with those of Rutgers Business School Graduate Programs and other college based centers throughout the state, the Monmouth/Ocean SBDC is able to assist the growth of the small business community in Monmouth and Ocean counties.
In existence for over 30 years, the center counsels clients on matters relating to small business, from initial establishment to expansion. Free assistance is available at the centers or at your place of business. All counseling is confidential and person-to-person.
Meet the Regional Director at Brookdale Community College

Jackeline Mejias-Fuertes, Regional Director
Jackeline Mejias-Fuertes is a seasoned business advisor, leader, strategist, speaker, adjunct business professor and entrepreneur. As regional director, she provides the small business community in Monmouth and Ocean Counties with the necessary assistance to ensure they achieve their desired levels of success from business inception to exist strategy. This is done by sharing a plethora of knowledge and expertise on the various aspects of small business development and management.
Throughout her career, She has demonstrated abiding interest in the people with whom she works, sharing her knowledge, experience and entrepreneurial spirit. Under Jackeline's leadership the America's SBDC at Brookdale Community College was the recipient of the 2014 Silver Gull Economic Development Award, as well as, winning the national pitch plan competition at the America's SBDC National Conference. In 2012 she was instrumental in the development and production of the Award Winning Video "Transforming a Problem into an Opportunity: Alumni to the Rescue." In 2015, She, was the recipient of the first Women in Business Award presented by the Monmouth County Chamber of Commerce and in 2010 she was the recipient of the New Jersey Minority Achievers Award for her outstanding professional development and community involvement.
She holds a BA from Hunter College, Entrepreneurship Certificate from Brookdale Community College and a MBA from Ashford University with a specialization in entrepreneurship.
Contact Us
Visit our website for more information.
The Monmouth/Ocean Small Business Development Center at Brookdale Community College offers training and counseling small business owners and entrepreneurs. For for information, please complete our Consulting Request Form.
Our office hours are Monday to Friday, 8:30 am to 5:00 pm.
We are located at:
Brookdale Community College
765 Newman Springs Road
ATEC Building, Room 111
Lincroft, NJ 07738
Phone: (732) 842-8685
Fax: (732) 842-0203
NOTE: We've moved. We are no longer above the library.
The Monmouth/Ocean Small Business Development Center at Brookdale Community College is located on 765 Newman Springs Road, Lincroft, NJ 07738. You can use parking lot #4 or #5. We are on the first floor of the ATEC Building, Room 111.
Get Driving Directions to Brookdale Community College.
---
Aikido Center of Manasquan
Tim Vazquez
56 Union Avenue
Manasquan, NJ 08736
Tel: 732-309-0822
Website: www.ACNJManasquan.com
Tim Vazquez is the owner and chief instructor of the Aikido Center of Manasquan. He is a retired police officer, self-defense instructor, and an NJ State licensed Security Instructor.
Tim became a client of the NJSBDC at Brookdale Community College after attending one of the center's no-cost, high-impact Bootcamps. There was a lack of traffic to his facility (Dojo), and he needed assistance quickly. Tim did some research and found NJSBDC at Brookdale. On June 2, 2016 he took the Center's "Social Media Bootcamp" course that took him to the next level in social marketing. He subsequently enrolled in two workshops, "Running a Successful Crowdfunding Campaign" and "Intro to Blogging," increasing his proficiency with social media and website management.
Tim took the knowledge and skills he developed during the workshops and implemented a proactive strategy. Employing a disciplined, innovative, and consistent approach, Tim is reaping the benefits of applying all the techniques that he learned in the courses. He redesigned all his social networks and website to make them mobile compliant, and started an AdWords account with Google. He even started blogging! Did it work? A delighted Tim states "I can tell that all the steps I took resulted in new traffic to the Dojo." Not to stop there, Tim started and launched an app that is available on Google and the Apple store –  "Aikido Manasquan"!
Tim has increased traffic and sales by more than 10 percent, which for his highly competitive industry and market is exceptional. The use of online advancements, social media, and updates to his website have enabled him to continue to grow his business even when the dojo is closed.
"Thank you NJSBDC for all your help and expertise! I HIGHLY recommended anyone to attend the courses, receive guidance and counseling offered by NJSBDC at Brookdale Community College and their affiliated location Ocean County College. Is it a lot of work for anyone to re-design his or her social media? Yes, it is, but you will succeed with the help from NJSBDC!"
Network Partners & Sponsors
The New Jersey Sustainable Business program is funded by the USEPA, and is part of an EPA Region 2 Toxic Reductions initiative that also includes projects being conducted by the New York State Department of Environmental Conservation (NYSDEC), and New Jersey Institute of Technology (NJIT).
Join a Community of 13,000+ Small Businesses
By submitting this form, you are consenting to receive marketing emails from: America's Small Business Development Centers – New Jersey (NJSBDC), 1 Washington Park, Newark, NJ, 07102, US, https://www.njsbdc.com. You can revoke your consent to receive emails at any time by using the SafeUnsubscribe® link, found at the bottom of every email. Emails are serviced by Constant Contact.

Funded in part through a cooperative agreement with the U.S. Small Business Administration. All opinions, conclusions or recommendations expressed are those of the author(s) and do not necessarily reflect the views of the SBA. All services extended to the public on a non-discriminatory basis.