Back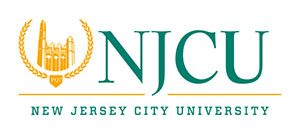 NJSBDC at New Jersey University
(Hudson County)
About Us
America's Small Business Development Centers (SBDC) were established in 1977 and can be found in every state in the U.S. Twelve SBDC regional offices are located throughout New Jersey.
A partnership program with the U.S Small Business Administration
A variety of educational and business resources are available to counsel and train small business owners to finance, market and manage their companies. New Jersey City University students and staff are encouraged to take advantage of SBDC services, including the periodic workshops offered at no cost to the university community. The NJSBDC network also provides opportunities for students to participate in research and get first-hand business experience under the supervision of faculty and business professionals.
"The New Jersey Small Business Development Centers' network is committed to guiding established small business owners and aspiring entrepreneurs to create and expand their business enterprises which will, in turn, result in sustainable growth, job creation and statewide economic development and prosperity."
Meet the Regional Director at New Jersey City University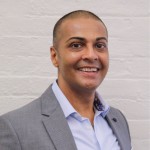 Vid A. Bahadur, 
Vid A. Bahadur is the Regional Director at the NJ Small Business Development Center (NJSBDC) at New Jersey City University (NJCU) in Hudson County.
Vid has served the Hudson County community for the past 24 years through his tenure at New Jersey City University. He led NJCU to the highest Graduate Enrollments in its history. While doing so, he petitioned senior administration to increase community access to higher education by removing barriers such as standard test requirements.
Prior to joining NJSBDC at NJCU, Vid co-founded and serves as the Director for NJCU's Center for Workforce & Community Development. His team specializes in workforce readiness, skills training, employer engagement and job training. Through these capacities, Vid is positioned to drive economic mobility and transform lives for Hudson County residents and beyond. Vid is a member of the Hudson County Workforce Leadership Academy, one of several Workforce Leadership Academies in localities across North America.
Contact Us
Visit our website for more information.
We want to make your business venture a success! We provide one on one Business Consulting, Training Workshops, marketing assistance, and resources to help you succeed.
Call us today: (201) 200-2156
Small Business Development Center
285 West Side Avenue Suite 199
Jersey City, NJ 07305
---
Maria Mentiras Bar & Grill, LLC
Maria Gutierrez
328 32nd Street
Union City, NJ 07087
Tel: 201-966-9092
Website: www.mariamentirasbarandgrill.com
Maria Gutierrez arrived in New Jersey as a teen from Medelin, Colombia. She and her family were in search of opportunity and the American Dream. Her ambition and desire for success formed at age 17, when she opened her first clothing store. Sixteen-hour workdays and two-hour bus rides became a normal routine. Long days and expensive business lessons were met with even more drive and the discipline to continue moving forward.
In 2011, Ms. Gutierrez wanted to grow her clothing business and sought the assistance of the NJSBDC at New Jersey City University. Business consultant Ryan Silvestre advised Maria on her business structure, organizational skills, time management and financial arrangements. This extra insight into her entrepreneurial efforts led to conversations about expanding and possibly purchasing a new business. With help from the NJSBDC on valuation modeling and due diligence, a decision on building a new business was made. With proper planning, and a creative debt structure, Ms. Gutierrez was able to secure the capital needed to open Maria Mentiras Bar and Grill, LLC.  
Now one of Hudson County's premier restaurants, Maria Mentiras, as the regulars endearingly call it, provides Latin fusion dishes, along with unique specialty cocktails and live music. A staple of Union City, New Jersey, Mentiras Bar & Grill draws a local crowd as well as patrons from many of the neighboring cities.
Since opening, Ms. Gutierrez has been able to create over 20 restaurant jobs, in addition to internship opportunities. Most recently, Ms. Gutierrez and the NJSBDC at NJCU have worked on a marketing and social media plan utilizing another SBDC client to assist her in its execution. NJSBDC at NJCU also assisted Maria Mentiras, LLC in upgrading from its paper method of bookkeeping to QuickBooks online. The results were greater efficiencies in time and cash flow management, which allowed her to capitalize on new business opportunities. Traditional approaches of bankability made it impossible for her to secure a commercial mortgage; however, with these interim financials, she was able to structure a private mortgage for the acquisition of two buildings for $1.2 million, and the purchase of the buildings housing her restaurant.  
In addition to the success of Maria Mentiras Bar & Grill, Ms. Gutierrez continues to grow her clothing store and multiple other businesses. Her newest venture is a gourmet fast food business with franchise potential. Salsa Arepa is scheduled to open later this year at the very exclusive Westfield Garden State Plaza in Paramus, following completion of a $250,000 construction project. This truly long-term client has collectively created over 40-plus jobs and facilitated over $2 million in capital infusion invested in her businesses. The NJSBDC at NJCU will continue to provide support and guidance as the Center assists her in developing strategic plans concerning business sustainability and expansion.
Network Partners & Sponsors
The New Jersey Sustainable Business program is funded by the USEPA, and is part of an EPA Region 2 Toxic Reductions initiative that also includes projects being conducted by the New York State Department of Environmental Conservation (NYSDEC), and New Jersey Institute of Technology (NJIT).
Join a Community of 13,000+ Small Businesses
By submitting this form, you are consenting to receive marketing emails from: America's Small Business Development Centers – New Jersey (NJSBDC), 1 Washington Park, Newark, NJ, 07102, US, https://www.njsbdc.com. You can revoke your consent to receive emails at any time by using the SafeUnsubscribe® link, found at the bottom of every email. Emails are serviced by Constant Contact.

Funded in part through a cooperative agreement with the U.S. Small Business Administration. All opinions, conclusions or recommendations expressed are those of the author(s) and do not necessarily reflect the views of the SBA. All services extended to the public on a non-discriminatory basis.