Find an expert counselor near you
NJSBDC at New Jersey City University (NJCU)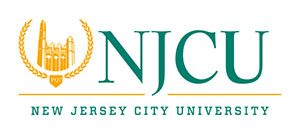 NJSBDC at New Jersey University
(Hudson County)
About Us
America's Small Business Development Centers (SBDC) were established in 1977 and can be found in every state in the U.S. Twelve SBDC regional offices are located throughout New Jersey.
A partnership program with the U.S Small Business Administration
A variety of educational and business resources are available to counsel and train small business owners to finance, market and manage their companies. New Jersey City University students and staff are encouraged to take advantage of SBDC services, including the periodic workshops offered at no cost to the university community. The NJSBDC network also provides opportunities for students to participate in research and get first-hand business experience under the supervision of faculty and business professionals.
"The New Jersey Small Business Development Centers' network is committed to guiding established small business owners and aspiring entrepreneurs to create and expand their business enterprises which will, in turn, result in sustainable growth, job creation and statewide economic development and prosperity."
Meet the Regional Director at New Jersey City University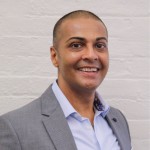 Vid A. Bahadur, 
Vid A. Bahadur is the Regional Director at the NJ Small Business Development Center (NJSBDC) at New Jersey City University (NJCU) in Hudson County.
Vid has served the Hudson County community for the past 24 years through his tenure at New Jersey City University. He led NJCU to the highest Graduate Enrollments in its history. While doing so, he petitioned senior administration to increase community access to higher education by removing barriers such as standard test requirements.
Prior to joining NJSBDC at NJCU, Vid co-founded and serves as the Director for NJCU's Center for Workforce & Community Development. His team specializes in workforce readiness, skills training, employer engagement and job training. Through these capacities, Vid is positioned to drive economic mobility and transform lives for Hudson County residents and beyond. Vid is a member of the Hudson County Workforce Leadership Academy, one of several Workforce Leadership Academies in localities across North America.
Contact Us
Visit our website for more information.
We want to make your business venture a success! We provide one on one Business Consulting, Training Workshops, marketing assistance, and resources to help you succeed.
Call us today: (201) 200-2156
Small Business Development Center
285 West Side Avenue Suite 199
Jersey City, NJ 07305
---