Find an expert counselor near you
NJSBDC at Raritan Valley Community College (RVCC)



NJSBDC at Raritan Valley Community College
(Hunterdon and Somerset Counties)
About Us
Small Business Development Centers (SBDC) were established in 1977 and can be found in every state in the U.S. Twelve SBDC's are located throughout New Jersey. The SBDC at Raritan Valley Community College (RVCC) began serving area small business owners in January 2001.
We provide services to small businesses in all industries, including technology, manufacturing, retail, service, wholesale, as well as international trade. Learn more about the NJ Small Business Development Centers.
Meet the Regional Director at Raritan Valley Community College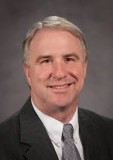 Bill Harnden, Regional Director
After receiving his BS degree in Business Administration/Marketing from Ramapo College in 1981, Bill Harnden began a 14-year career at General Motors, managing a number of organizations and operations in GM's Accounting and Systems Development departments.
In 1995, he left GM to become an entrepreneur, owning and operating a successful Heavenly Ham franchise store for several years. After selling his business in 1998, Bill joined the Raritan Valley Community College Finance Office, handling bursar activities, third-party contracts and grants accounting. In 2004, he was selected for a position as Assistant Director of the Small Business Development Center at Raritan Valley Community College, providing business and loan package development counseling to clients. Four years later, he become the center's Operations Director and in 2012 was promoted to Regional Director, SBDC at RVCC.
In 2016, Bill was a recipient of the NJSBDC State Star Award , which recognized his outstanding performance in assisting small businesses. The award was presented at the 36th Annual America's SBDC Conference, September 19-22, 2016 in Orlando, Florida.
Bill Harnden is an active member of the Somerset County Business Partnership and the Hunterdon County Chamber of Commerce. He is a member of Leadership Hunterdon, class of 2013. He also contributed to a global publication – "The Complete Idiot's Guide to Business Plans," – by Gwen Moran and Sue Johnson, published by Alpha books. Bill serves on the Board of Trustees for the Friends of Abraham Staats non-profit organization, is active in the Woodlands Wildlife Refuge and served as Head Coach for RVCC's Women's Softball from 2001-2013. He is a long-time resident of Somerset and Hunterdon counties.
Contact Us
Visit our website for more information
The staff and counselors at the Small Business Development Center (SBDC) are passionate about helping entrepreneurs and businesses reach their full potential. Contact us at sbdc@raritanval.edu
or (908) 526-1200 x8516.
Mailing Address:
Small Business Development Center
at Raritan Valley Community College
P.O. Box 3300
Somerville, NJ 08876
Fill out our Request for Counseling Form to register for free small business counseling.
Use our Business Course Registration Form to register for any of our small business classes.
If you're coming to our office, here are Driving Directions.
If you have any questions, check out our FAQs.
Have a great day!
---