Back



NJSBDC at Raritan Valley Community College
(Hunterdon and Somerset Counties)
About Us
Small Business Development Centers (SBDC) were established in 1977 and can be found in every state in the U.S. Twelve SBDC's are located throughout New Jersey. The SBDC at Raritan Valley Community College (RVCC) began serving area small business owners in January 2001.
We provide services to small businesses in all industries, including technology, manufacturing, retail, service, wholesale, as well as international trade. Learn more about the NJ Small Business Development Centers.
Meet the Regional Director at Raritan Valley Community College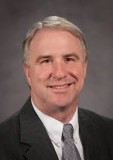 Bill Harnden, Regional Director
After receiving his BS degree in Business Administration/Marketing from Ramapo College in 1981, Bill Harnden began a 14-year career at General Motors, managing a number of organizations and operations in GM's Accounting and Systems Development departments.
In 1995, he left GM to become an entrepreneur, owning and operating a successful Heavenly Ham franchise store for several years. After selling his business in 1998, Bill joined the Raritan Valley Community College Finance Office, handling bursar activities, third-party contracts and grants accounting. In 2004, he was selected for a position as Assistant Director of the Small Business Development Center at Raritan Valley Community College, providing business and loan package development counseling to clients. Four years later, he become the center's Operations Director and in 2012 was promoted to Regional Director, SBDC at RVCC.
In 2016, Bill was a recipient of the NJSBDC State Star Award , which recognized his outstanding performance in assisting small businesses. The award was presented at the 36th Annual America's SBDC Conference, September 19-22, 2016 in Orlando, Florida.
Bill Harnden is an active member of the Somerset County Business Partnership and the Hunterdon County Chamber of Commerce. He is a member of Leadership Hunterdon, class of 2013. He also contributed to a global publication – "The Complete Idiot's Guide to Business Plans," – by Gwen Moran and Sue Johnson, published by Alpha books. Bill serves on the Board of Trustees for the Friends of Abraham Staats non-profit organization, is active in the Woodlands Wildlife Refuge and served as Head Coach for RVCC's Women's Softball from 2001-2013. He is a long-time resident of Somerset and Hunterdon counties.
Contact Us
Visit our website for more information
The staff and counselors at the Small Business Development Center (SBDC) are passionate about helping entrepreneurs and businesses reach their full potential. Contact us at sbdc@raritanval.edu
or (908) 526-1200 x8516.
Mailing Address:
Small Business Development Center
at Raritan Valley Community College
P.O. Box 3300
Somerville, NJ 08876
Fill out our Request for Counseling Form to register for free small business counseling.
Use our Business Course Registration Form to register for any of our small business classes.
If you're coming to our office, here are Driving Directions.
If you have any questions, check out our FAQs.
Have a great day!
---
Great American Sealcoating
Tim Smeltz
81 Chimney Rock Road
Bridgewater, NJ 08807
Tel: 908-271-9797
Website: www.greatsealcoating.com
After 29 years of commuting into New York City and working long hours as a chef, Tim Smeltz was ready for a change. Inspiration came when he couldn't find a local company to sealcoat his driveway. After investigating, Smeltz purchased an American Asphalt Sealcoating franchise in 2006.
Although new to self-employment, he knew he needed a business plan and contacted the NJSBDC at RVCC. Counselors Vicki Lynne Morgan and Karen Katcher helped him develop a business plan, and counselor Bob Bilarczyk helped with his certification as a NJ Small Business Enterprise (SBE).
Because sealcoating is a seasonal business, Smeltz quickly encountered a critical challenge: Retaining valued employees during the off-season. His solution? He bought a residential decorating business franchise, Christmas Décor, in 2007, to provide employment year-round. Since then he has successfully expanded his Christmas Décor's Somerset County territory to include Hunterdon and Morris counties in New Jersey and Bucks County in Pennsylvania.
In 2009, another opportunity presented itself when a prospective sealcoating client who owned a daycare center specified that any sealcoating on his property must not contain coal tar, a suspected carcinogenic. Knowing this was a growing concern, Tim decided to break from his franchise and venture off on his own to find a better, safer product. It was a big decision, so he met with Regional Director Bill Harnden several times to discuss his options. During this period, he discovered a company using an innovative sealcoating mixture; bought exclusive rights to the product; and further developed it to meet his needs. With a new formula, solid infrastructure and seasoned employees, he was ready to create his new business–and the Great American Sealcoating Company was born. In 2017, Smeltz returned to the SBDC at RVCC to learn about financing options for expansion into New York, Maryland and Pennsylvania. As a result, he and Bill Harnden are meeting with several SBA lenders to develop a loan package.
With his innovative, problem-solving approach, and willingness to venture into new areas, coupled with the counseling services of the SBDC, Tim Smeltz has grown from a single, local operation with sales of $200,000 to a dual-business, multi-state enterprise with eleven employees and sales of over $1 million. Concerning the support he has received over the years from the SBDC at RVCC, Smeltz says, "It is exceptionally nice to have a resource that can help me grow and act as a sounding board when making important business decisions."  With firm plans in place for improving, growing and innovating, Smeltz is paving the way for continued business success — and the SBDC at RVCC looks forward to assisting him in reaching his goals.
Network Partners & Sponsors
The New Jersey Sustainable Business program is funded by the USEPA, and is part of an EPA Region 2 Toxic Reductions initiative that also includes projects being conducted by the New York State Department of Environmental Conservation (NYSDEC), and New Jersey Institute of Technology (NJIT).
Join a Community of 13,000+ Small Businesses
By submitting this form, you are consenting to receive marketing emails from: America's Small Business Development Centers – New Jersey (NJSBDC), 1 Washington Park, Newark, NJ, 07102, US, https://www.njsbdc.com. You can revoke your consent to receive emails at any time by using the SafeUnsubscribe® link, found at the bottom of every email. Emails are serviced by Constant Contact.

Funded in part through a cooperative agreement with the U.S. Small Business Administration. All opinions, conclusions or recommendations expressed are those of the author(s) and do not necessarily reflect the views of the SBA. All services extended to the public on a non-discriminatory basis.