Back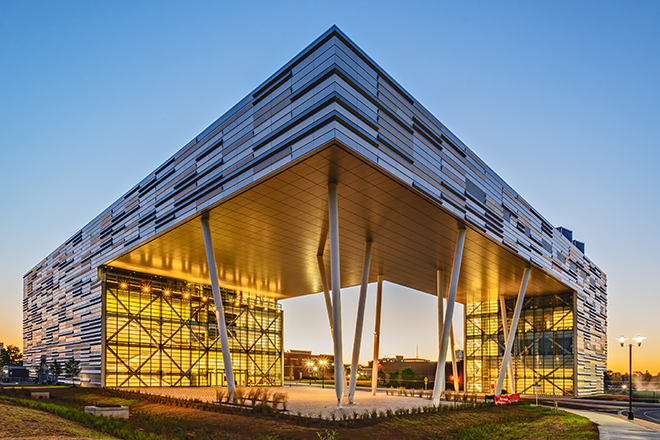 NJSBDC at Rutgers University- New Brunswick
(Middlesex County)
About Us
Rutgers New Brunswick-Livingston Campus is where Middlesex Businesses Go to Grow.
Entrepreneurs, both fledgling and established, can now receive strategic, growth-focused training, counseling and technical assistance in the heart of Middlesex County on the Rutgers-New Brunswick, Livingston Campus.   This SBDC Center will provide array of services to aspiring entrepreneurs as well as established businesses.  Business support and improved performance techniques will be used to foster growth and profitability. These small businesses in turn will strengthen the economic development through job creation and retention throughout Middlesex County as a result of the extensive one-on-one long-term counseling, training and specialized services they receive from the SBDCs.
Mission
The mission of the New Jersey Small Business Development Center @ Rutgers New Brunswick is to provide entrepreneurs and business owners throughout Middlesex County with training and technical assistance.  This strategic goals of the Center are to:
Provide excellent customer service and personal obligation to the small business client with honest evaluation of client prospect success
Deliver the highest value to the small business community
Yield the best possible outcomes for established small businesses and entrepreneurs
Facilitate economic development while serving the community and small businesses
Meet the Regional Director at Rutgers University- New Brunswick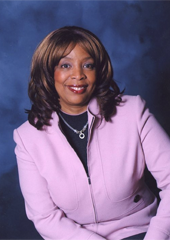 Elayne P. McClaine, Regional Director
Ms. Elayne P. McClaine has been with the New Jersey Small Business Development Center since 2005. She delivers workshops and seminars such as Business Planning & Strategic Planning; Global Expansion; Franchising; Marketing and Business Valuation. Ms. McClaine has been involved in building a strong relationship and collaborating with the Center's host – Rutgers Business School. Ms. McClaine also has extensive experience as a licensed Business Broker organizing the sales, purchase and valuation of small to mid-sized businesses. She is a Contributing Author and Industry Expert for several publications.
Ms. McClaine has been a leader in launching & repositioning businesses and a variety of consumer brands both domestically and globally. As an entrepreneur and CEO of ESME Market Specialists she developed Management Consulting practice with focus on marketing communications, business and economic development, business valuation and strategic planning. She has been awarded two U.S. Patents and has received recognition from the American Academy of Dermatologists for marketing leadership. She has recently received the 2016 Odyssey International Small Business Excellence Award. Ms. McClaine has an MBA-Finance from Regis University and a BA-Economics from Fordham University. She holds a NASBITE Certification as a Global Business Professional (CGBP).
Contact Us
Rutgers Business School
Livingston Campus
94 Rockafeller Road, 2nd Floor, Room 223
Piscataway, NJ 08854
Phone: 848-445-8790
Fax: 732-445-2239
Email: njsbdcnb@business.rutgers.edu
The New Jersey Small Business Development Center @ Rutgers-New Brunswick is an affiliate of the Rutgers Business School & NJSBDC network and jointly funded by the U.S. Small Business Administration and Rutgers University. SBA's funding is not an endorsement of any products, opinions, or services. All SBA funded programs are extended to the public on a nondiscriminatory basis.
---
Greycell Labs, Inc.
Dharmesh & Shweta Vachhani
190 Lincoln Highway, Suite 201
Edison, NJ 08820
Tel: 732-444-0123
Website: www.greylabs.com
Greycell Labs, Inc. was established in 2004. They are a leading IT firm that provides a variety of technology-based services and solutions including IT consulting, business and technology services, custom software design, development, testing, deployment, and integration support to fulfill the needs of local, regional and global corporations of any size.   Greycell offers a suite of software services to help their clients increase process efficiency; enhance workforce productivity; reduce operating costs; boost employee and customer satisfaction; and enable better and faster decisions.   
Greycell's owners, Dharmesh and Shweta Vachhani, have been clients of the NJSBDC at Rutgers New Brunswick since 2014. They were initially counseled regarding government contracting and certification as SBE, MBE, WBE and 8A businesses. They have regularly participated in Center workshops, seminars and other programs to help their business grow and prosper. More recently, the Center helped the firm develop its social media outreach, engaged the Vachhanis in its Managing Growth Ventures and other experiential learning programs.   
The firm has grown exponentially in both their domestic sales as well as their expansion into global markets. The Vachhanis now have 50 employees and have doubled their sales over the last two years.  In fact, Greycell has been recognized as one of the fastest growing firms in the USA. They were also ranked as #139 among the fastest growing firms out of 500 in New Jersey. Greycell has recently established a development center in India, which will be the headquarters for their Mobile Apps and Cloud/Big Data services.  They are working on expanding the company's presence in other countries as well.  
Mr. Vachhani sums up his experience and success in just a few words: "Everyone dreams. Ninety-nine percent do not start due to fear of failure. The rest change the world. It is truly wonderful to have resources like the SBDC to help accomplish your dreams."
Network Partners & Sponsors
The New Jersey Sustainable Business program is funded by the USEPA, and is part of an EPA Region 2 Toxic Reductions initiative that also includes projects being conducted by the New York State Department of Environmental Conservation (NYSDEC), and New Jersey Institute of Technology (NJIT).
Join a Community of 13,000+ Small Businesses
By submitting this form, you are consenting to receive marketing emails from: America's Small Business Development Centers – New Jersey (NJSBDC), 1 Washington Park, Newark, NJ, 07102, US, https://www.njsbdc.com. You can revoke your consent to receive emails at any time by using the SafeUnsubscribe® link, found at the bottom of every email. Emails are serviced by Constant Contact.

Funded in part through a cooperative agreement with the U.S. Small Business Administration. All opinions, conclusions or recommendations expressed are those of the author(s) and do not necessarily reflect the views of the SBA. All services extended to the public on a non-discriminatory basis.