In a new survey of 855 businesses, New Jersey business owners report they are recovering from the downturns they faced as a consequence of operating during the COVID-19 pandemic, but many indicate that they need additional support from the state and federal governments, including financing, technical assistance with business planning, and help with hiring workers.
The nonprobability online survey was conducted by the
Heldrich
Center for Workforce Development at Rutgers, The State University of New Jersey between July 1 and August 10, 2021 and sponsored by the New Jersey Small Business Development Centers (NJSBDC) with funding from the U.S. CARES Act from the U.S. Small Business Administration. In addition to NJSBDC, a range of partners helped promote the survey, which was available in English and Spanish, including regional chambers of commerce and the New Jersey Business Action Center. This is the
Heldrich
Center's third survey of New Jersey businesses during COVID, following a
November 2020
survey done in partnership with NJSBDC under its CARES Act initiative and a
late May/early June 2020
survey conducted for the Governor's Office.
The new survey's respondents were primarily small businesses: three in four businesses had four or fewer employees. Over half (54%) of the businesses indicated they were women-owned, and 4 in 10 were minority-owned. All counties were represented, with Essex, Bergen, Middlesex, and Monmouth Counties having the most respondents, and there was a large concentration of professional and business service owners, as well as retail and wholesale and personal services.
Comparing the three surveys, in June 2020, business owners primarily reported looking for guidance on strategies for reopening, including complying with safety regulations and providing a safe environment for employees and customers. Many had furloughed workers. In November 2020, business owners indicated that they had made progress ensuring the safety of employees and customers, but they expressed concerns about rising debt and about losing significant revenue due to declines in both consumer demand and confidence as the winter months — and a second wave of the virus — approached. Many reported on the successes and challenges of pivoting to digital and virtual goods and services, as well as on other adaptations they were making such as changes to physical spaces. Arts and recreation, professional services, and restaurants reported particular challenges.
The new survey finds that a majority of New Jersey business owners have incorporated digital tools/technology in their operations, with 7 in 10 (71%) saying they use technology to interact with their customers on a regular basis.
In addition:
4 in 10 (39%) have increased the use of automation technologies to replace tasks or processes previously done by workers, due to the pandemic.
3 in 10 (31%) respondent businesses have offered employees technology training.
Current major challenges include business planning (66%), financial/credit management (65%), bringing customers back to their business (57%), and finding workers for job vacancies (55%). Looking to the future, a majority of respondents — 7 in 10 — remain very or somewhat concerned about the pandemic's impact on their businesses, with a majority expressing concern about increasing operational costs, and 4 in 10 concerned about supply chain disruptions in the future.
Among New Jersey's women- and minority-owned businesses:
Over two thirds (68%) of women-owned businesses and three quarters (76%) of minority-owned businesses cited financial and credit management as a major challenge, compared to 57% of non-women/non-minority-owned businesses.
9 in 10 minority-owned businesses and 8 in 10 women-owned businesses say they will need access to credit/funding in the next 12 months and help with business planning or strategizing, compared to 7 in 10 non-minority-owned businesses and 6 in 10 non-women-owned businesses.
65% of women-owned businesses and 68% of minority-owned businesses strongly agreed that technical assistance would help stabilize or grow their businesses, compared to 36% of non-minority/non-women-owned businesses.
"Diversity in small business ownership is one of New Jersey's greatest strengths. This survey makes clear that NJSBDC needs to develop targeted strategies to help our women- and minority-owned enterprises access financial and technical assistance," said Kelly Brozyna, CEO and State Director of NJSBDC. "We have taken action and put in place a Capital Access Team to address these concerns with bilingual financial experts to work with all our business clients. And given the concerns our small businesses are expressing regarding hiring new workers, we look forward to partnering with the New Jersey Department of Labor, the New Jersey Economic Development Authority, the New Jersey Business Action Center, and others in promoting the state's new Return and Earn program."
The survey also captures some interesting differences between recently launched businesses — those that have been in operation for less than two years — and more mature enterprises. "New Jersey's newer businesses expressed an increased focus on implementing sustainable or socially responsible business practices as well as a greater likelihood of having increased automation technologies since the pandemic started," said Maria Heidkamp, the
Heldrich
Center's Director of Program Development.
The survey development was led by Jessica Starace, Research Associate at the
Heldrich
Center. Sherrill Austin, Center Administrator, provided assistance.
###
The John J.
Heldrich
Center for Workforce Development at Rutgers University is devoted to transforming the workforce development system at the local, state, and federal levels. The center, located within the Edward J. Bloustein School of Planning and Public Policy, provides an independent source of analysis for reform and innovation in policymaking and employs cutting-edge research and evaluation methods to identify best practices in workforce development, education, and employment policy. It is also engaged in significant partnerships with the private sector, workforce organizations, and educational institutions to design effective education and training programs. It is deeply committed to assisting job seekers and workers attain the information, education, and skills training they need to move up the economic ladder.
As captured in its slogan, "Solutions at Work," the
Heldrich
Center is guided by a commitment to translate the strongest research and analysis into practices and programs that companies, community-based organizations, philanthropy, and government officials can use to strengthen their workforce and workforce readiness programs, create jobs, and remain competitive. The center's work strives to build an efficient labor market that matches workers' skills and knowledge with the evolving demands of employers.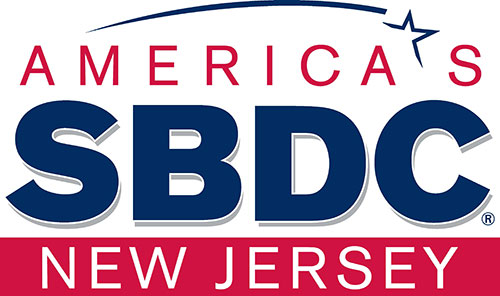 America's SBDC New Jersey, also known as New Jersey Small Business Development Centers (NJSBDC) network, is one of the nation's first pilot projects and has provided comprehensive services and programs for small businesses in New Jersey for 45 years. SBDC experts help businesses expand their operations, manage their growth, and start new ventures. Expert business consultants help small business owners and entrepreneurs develop business plans, find financing, perform accounting and financial analysis, develop and refine marketing strategies, find and take advantage of procurement and international trade opportunities, learn green sustainability practices, commercialize technology, and develop an e-commerce presence. NJSBDC is a nonprofit network, a federal-state-educational partnership, that leverages funding from the U.S. Small Business Administration, the New Jersey Business Action Center, the educational institutions that host the 12 centers, as well as other private sponsorships and additional private/public grants. NJSBDC headquarters, located at the Rutgers Business School in Newark, NJ, oversees the network, which is an accredited member of America's SBDC. Approximately 1,000 centers and satellite offices serve small businesses across the country, generating jobs and economic development. To learn more about NJSBDC, visit
www.njsbdc.com
and follow @NJSBDC on Instagram, Facebook, and Twitter for new updates, opportunities, and resources. #NJSBDC #NJThrives