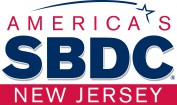 Contact:  Ihor Dlaboha
ihor.dlaboha@njsbdc.com
917-922-8400
15 New Jersey Small Businesses Recognized for Achievements At 16th Annual Small Business Growth Awards Luncheon
Assemblyman John J. Burzichelli Honored with 'NJSBDC Legislator of the Year' Award
(Newark, NJ – December 17, 2018) – America's SBDC New Jersey, also known as the New Jersey Small Business Development Centers (NJSBDC), recognized 15 small business clients from around the state at its 16th annual Small Business Growth Awards Luncheon.
The companies that come from a wide range of industries were singled out for their business growth and achievements since becoming NJSBDC clients. Three of them were acknowledged for their accomplishments in sustainability, procurement and technology-commercialization.
Some 300 small business owners, legislators and officials, leaders from higher education institutions, economic development organizations as well as lending entities attended the annual event on Friday, December 14, at the Forsgate Country Club in Monroe Township, NJ. This year marks the 40th anniversary of the NJSBDC program of providing small business assistance and services for small business owners in all 21 counties. The program is part of a national network of SBDCs.
Brenda Hopper, NJSBDC network Chief Executive Officer and State Director, observed that the Small Business Growth Awards Luncheon has become a memorable event for the small business community.
"We honor the successful clients of our network who have forged ahead in the business world. Their advancement is our cause," Hopper said.
The important role of the New Jersey Legislature was also highlighted at the luncheon. Assemblyman John Burzichelli, chairman of the Assembly Appropriations Committee and vice-chairman of the Assembly Budget Committee, received a special NJSBDC award as "NJSBDC Legislator of the Year" for his strong support of the 12-center network and the thousands of small business owners and entrepreneurs assisted through the program.
Deborah Smarth, NJSBDC network chief operating officer and associate state director, said "We show our appreciation each year for those state legislators who have stood with our organization and supported our efforts to assist small business owners and entrepreneurs over the years. Their participation at this event means a great deal to all of us."
Smarth talked about the strong support of the Legislature during different gubernatorial administrations, noting Assemblyman Burzichelli's continued assistance over the years.
In introducing Burzichelli, former Assemblyman John Wisniewski observed that his colleague, an 18-year veteran of the New Jersey Legislature, understands what small businesses in the state need because he comes from their ranks. "He takes that skill as a small business owner and uses it as a legislator," Wisniewski said.
Burzichelli, thanking the NJSBDC for this recognition, spoke of the vital contributions of small businesses to the state's economy and well-being. He said New Jersey is a wonderful place to do business but at the same time it is a difficult place to do business.
"We struggle to find capital, then we struggle to find a formula for success. This is not easy stuff," he opined.
"Anything that we can do to give small businesses a chance to have a heartbeat to survive makes New Jersey stronger and better," Burzichelli said, adding that the support provided to small businesses through NJSBDC is a small investment considering what the return could be.
He also noted the NJSBDC's visibility at the State House through the efforts of Deborah Smarth, NJSBDC chief operating officer and associate state director, stating that there is no greater advocate of small businesses in Trenton.
"She's there in the morning when I come in. She's there at the end of the day when I leave. She's concise in the message that she delivers and her advocacy for this group, which goes on to help business," Burzichelli elaborated.
Recalling his past loan application for SBA funding, Burzichelli said NJSBDC's no-cost services are a great help to new companies and Gov. Phil Murphy is a strong advocate of small business assistance.
"You have a commitment from myself, as a state legislator, that your voices are heard and it's meaningful. You're not alone," Burzichelli assured small business owners.
Longtime platinum event sponsor PSEG, and gold event sponsor PNC Bank once again joined the festivities. City National Bank and Peapack-Gladstone Bank are additional financial supporters, while New Jersey Business magazine is an in-kind media sponsor.
"Our business clients' success is our reward," stated Hopper.
"At the end of a long year, we like to close it on a high note," added Deborah Smarth. "This affair is the culmination of 12 months of dedicated work to serve our small business clients in the best way we know how."
Representatives of NJSBDC's major funding partner, the U.S. Small Business Administration (SBA), were among many partners and collaborators present at the gala. Former Congressman and SBA Regional Administrator Michael Pappas, a strong supporter of the program, also attended the event.
NJSBDC small business clients recognized for their impressive achievements include:
FCC CONSULTING SERVICES

(

Chris Carothers, President and CEO

)

, located in Columbus, NJ, offers a full range of technology consulting services up to and including outsourcing entire IT operations on a contracted basis.
(NJSBDC Procurement Specialty Program

)

FLYING FISH BREWING COMPANY

(

Gene Muller, Founder & Lou Romano, President

)

, located in Somerdale, NJ, is the largest craft brewery in the state and is a member of the NJSBDC Sustainable Business Registry since May 2017, implementing strong sustainability practices realizing savings and eco-friendly outcomes. 

(NJSBDC Sustainability Specialty Program

)

IN VITRO DIAGNOSTIC SOLUTIONS

(

Rob Harper, President)

, located in Moorestown, NJ, develops, manufactures and markets innovative Point-of-Care diagnostic devices for rare metabolic diseases. (

NJSBDC Technology-Commercialization Specialty Program)


FASTENING LLC

/

dba FASTEN

(

Alexis Castellano

and

Jill Slater

)

, an online business, created a one-piece bathing suit that could open and close at ease, eliminating the struggle moms have with their daughters' swimsuits during bathroom visits and diaper changes. (

NJSBDC at Brookdale Community College)
MAMA'S SOUTHERN STYLE BBQ 2, LLC

(

Chris Finnick

, located in the Vauxhall section of Union Township, NJ, attracts hungry customers from as far away as Pennsylvania, New York, and even farther distances. (

Client of NJSBDC at Kean University)


TAWANDA JACKSON INSURANCE AGENCY INC.

(

Tawanda Jackson

),

located in Jersey City, NJ, offers a variety of insurance policies for different purposes. (

NJSBDC at NJ City University)


WESTPY MARKETING SERVICES, INC.

(

Joan Westpy

)

, located in Hackettstown, NJ, specializes in providing promotional products and gift incentives to Public Broadcasting, local businesses and non-profits, and multi-national corporate clients. (

NJSBDC of Northwest Jersey)


K-DEER, INC.

(

Kristine Deer

)

, located in Westwood, NJ, is an e-tailer and wholesaler of women's 

activewear and has grown to be an internationally recognized activewear brand. (

NJSBDC at Ramapo College of NJ)


DUCK DONUTS

(

Carrie Neigel

)

, located in Green Brook, NJ, will be expanding its franchise shops to other locations in NJ. (

NJSBDC at Raritan Valley Community College)


INFINITY FLOAT, LLC

(

Dawn Goldbacher

)

, located in Mt. Laurel, NJ, is positioned as New Jersey's premiere lifestyle and float spa. It also offers a wide range of other therapeutic modalities. (

NJSBDC at Rutgers-Camden)


DIESEL AND DUKE

(

Kevin Rezvani and David Cusumano

)

, located in New Brunswick, NJ, a modern burger place that understands the changing trends in the food sector. (

NJSBDC at Rutgers-New Brunswick

)

FASTSIGNS® of Newark, NJ

(

Denise & Robert Acquaye

),

is

part of the FASTSIGNS® global franchise, and a Women Business Enterprise/Minority Business Enterprise (WBE/MBE) certified franchise. (

NJSBDC at Rutgers-Newark

)

LENA Di D.A.N.C.E.

and

LENA Di Wellness

(

Salena Coaxum

),

based in Atlantic City, NJ, focuses on wellness and fitness services for all ages. (

NJSBDC at Stockton University

)

MARKETREACH INC.

(

Amanda Puppo

), located in Lawrenceville, NJ, is a

marketing agency that does high-level prospecting and appointment setting for sales people. (

NJSBDC at The College of New Jersey

)

MANHATTAN SIGNS

(

Anthony DeCrescenzo

), located in Paterson, NJ, employs 15 people who design, manufacture, install, and service signs for businesses mostly in the metropolitan New York and New Jersey area. (

NJSBDC at William Paterson University

)
_________________________________________________________________
America's SBDC New Jersey:  The New Jersey Small Business Development Centers network, consisting of 12 centers, has provided comprehensive services and programs for small business in New Jersey for 40 years. This non-profit federal-state-educational partnership leverages funding from the U.S. Small Business Administration (SBA), the N.J. Business Action Center, and other private/public grants/sponsorships. NJSBDC Headquarters, located at Rutgers Business School, is an accredited member of America's SBDC, a national network with up to 1,000 centers/ satellite offices across the country, generating jobs, new businesses and economic development.
Visit www.njsbdc.com.
Follow us on Twitter @NJSBDC and Facebook