Back
SBIR Road Tour
Seeding America's Future Innovations™
Coming to New Brunswick, NJ | Wednesday, September 18, 2019
Key Sponsors: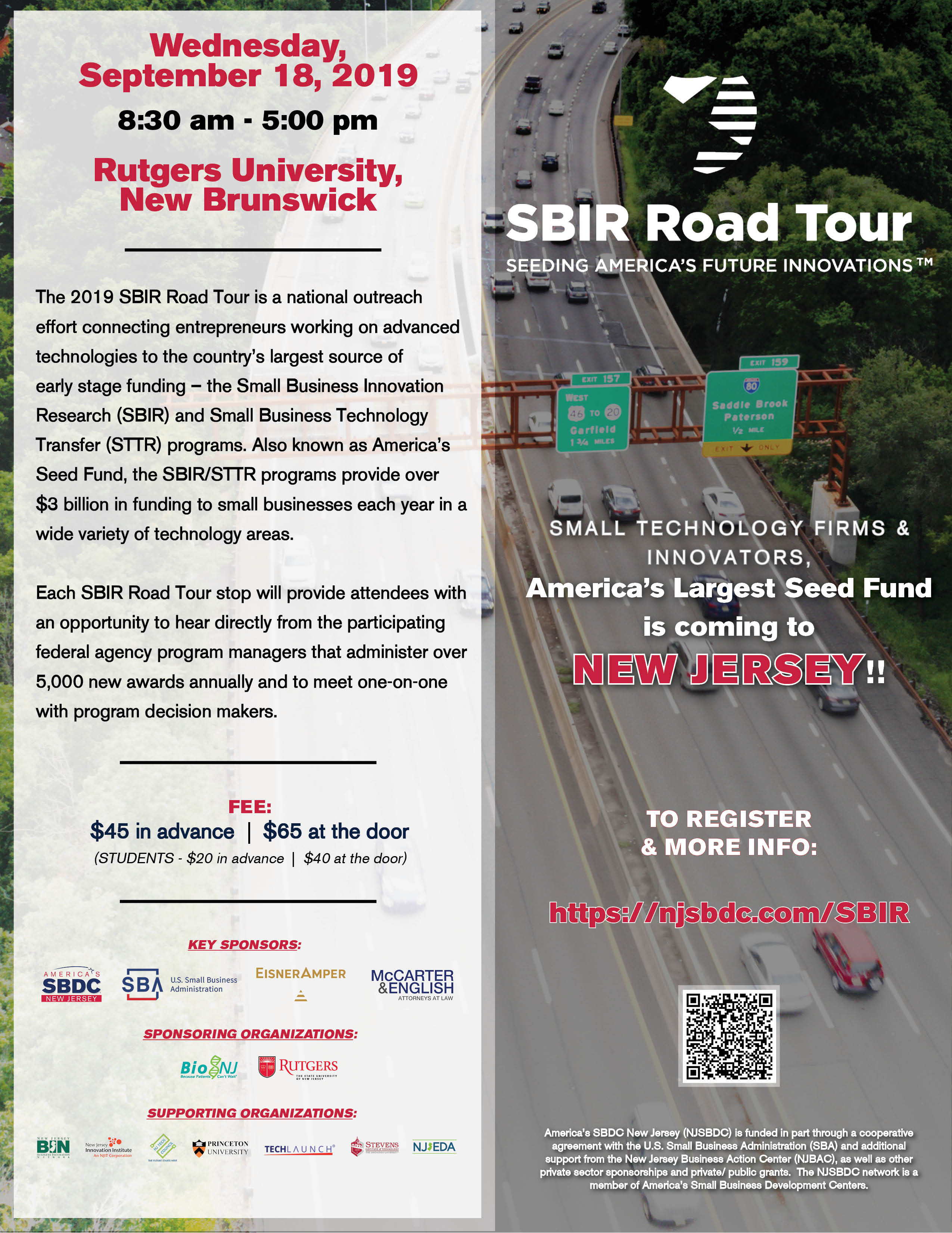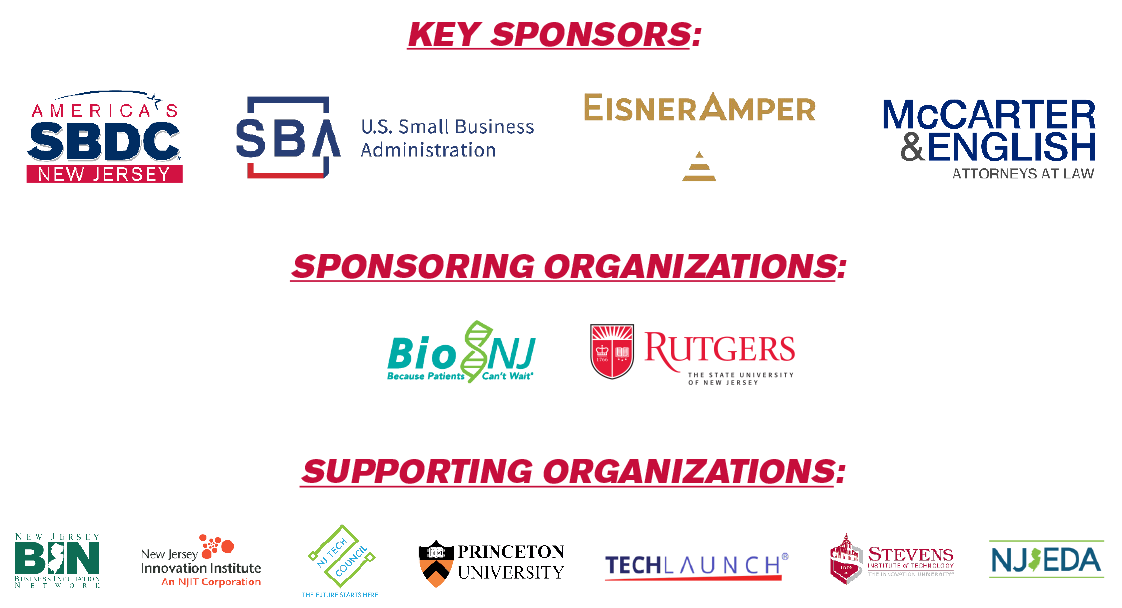 Registrants will be invited to schedule one-on-one meetings!
---
2018 SBIR & STTR CONFERENCE PRESENTATIONS
NIH SBIR Program & 1-to-1 APPOINTMENTS
Date: Friday, November 16, 2018
Sponsored by:
NJSBDC
EisnerAmper, LLP
---
Past Presentations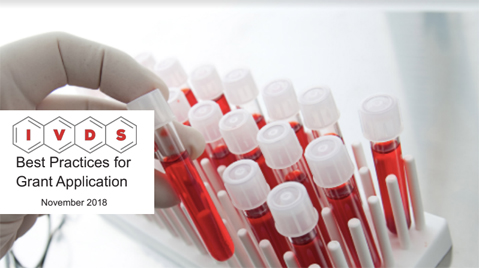 ---
Resources
SBIR.gov – One Stop SBIR/STTR Resource Site, including searching grant & contract opportunities.
Topic Searching – Identify solicitations and topics that match your technology.
(Presented by EisnerAmper, LLP)

Proposal Preparation Assistance

– Guidance in pursuing the SBIR/STTR programs, assistance in drafting proposals and written critiques of proposals are available to New Jersey entrepreneurs and small business owners through NJSBDC. Contact Randy Harmon at rgharmon@njsbdc.com for more information.
---
Technology Commercialization Consulting
Helping entrepreneurs launch and grow science & tech-based businesses
---
*For more information about SBIR/STTR, help in identifying suitable topics, or a guided tour of the SBIR Gateway web site, please email rgharmon@njsbdc.com*
*To subscribe to our newsletter, please email rgharmon@njsbdc.com
with the words SUBSCRIBE SBIR UPDATE in the title.*
Save
Save
Save
Save
Save
Save
Save
Save
Save
Save
Save
Save
Save
Save
Save
Save
Save
Save
Save
Save
Save
Save
Save
Save
Save
Save
Network Partners & Sponsors
The New Jersey Sustainable Business program is funded by the USEPA, and is part of an EPA Region 2 Toxic Reductions initiative that also includes projects being conducted by the New York State Department of Environmental Conservation (NYSDEC), and New Jersey Institute of Technology (NJIT).
Join a Community of 13,000+ Small Businesses
By submitting this form, you are consenting to receive marketing emails from: America's Small Business Development Centers – New Jersey (NJSBDC), 1 Washington Park, Newark, NJ, 07102, US, https://www.njsbdc.com. You can revoke your consent to receive emails at any time by using the SafeUnsubscribe® link, found at the bottom of every email. Emails are serviced by Constant Contact.

Funded in part through a cooperative agreement with the U.S. Small Business Administration. All opinions, conclusions or recommendations expressed are those of the author(s) and do not necessarily reflect the views of the SBA. All services extended to the public on a non-discriminatory basis.